contact@peakexpert.com

+33 (0)247 202 857

Commercial brochure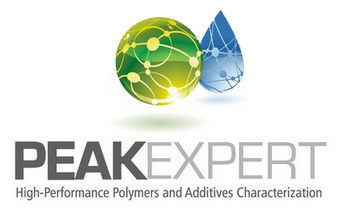 Products and services : polymer additives quantitation
Raw material quality, quantification of UV stabilizers, antioxidants, waxes, slip additives and others.
Additives are essential to process polymers and to assure their end-use properties. Quantification of numerous additives is available from PEAKEXPERT services. PEAKEXPERT assists you to implement a new method in your laboratory or reviewing any existing method.
UV stabilizers, waxes and slip additives are our specialties.
Additives quantitation needs :
1) a step of quantitative sample preparation : this step can be more or less complex depending the chemical nature of the matrix and the additive.
2) a step of analysis by HPLC chromatography of additives against a detector calibration. Depending of the case, quantitative NMR (mostly 1H, 13C possible), GC, UV or X-ray fluorescence techniques can be prefered.
For special purposes, specific LC modes like temperature or gradient interaction chromatography are setup.
PEAKEXPERT has numerous tools available to quantify various additives :
UV stabilizers and HALS - such as Tinuvin 770, Chimassorb 944, 2020, 119,
antioxidants - such as Irganox 1010, 1076, 245, Irgafos 168,
PVC stabilizers
plasticizers - aliphatic ester, phthalates, phosphates and complex esters,
slip agents - wax amides such as stearamide, erucamide, EBO, EBS
lubricants - fatty acids, metal soaps and derivatives (GMS typical)
montan and bee waxes, paraffin, polyethylene wax and others
impact modifiers - polymer and others
processing aids - fluoropolymer and silicones
graft agents - various depending on client application
others on request
Note :Tinuvin, Chimassorb, Irganox and Irgafos and trademark of Ciba, now BASF..